Cyber Security Business is the Most Demanding Future Proof Business Idea, Which You Can Start in India, and in Both Jobs and Business There is a Great Opportunity in This Field.
In the Past Few Years, There is a Massive Growth in Internet Use and From Kids, to Old Age People Everyone is Consume a Lot of Data Everyday for Different Purposes.
With the Growth of the Internet, Different Types of Cyber Threats Are Also Increasing and People Facing Different Types of Cyber Fraud Due to the Lack of Knowledge.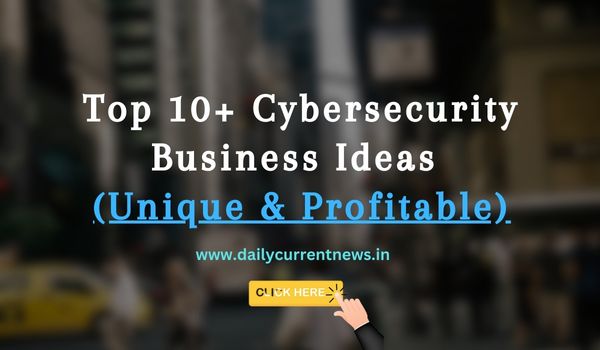 Top 10+ Cybersecurity Business Ideas with High Profit
Starting a Cyber Security Business is a Great Business in Both Corporates to Small Businesses and It is the Golden Era to Start Different Types of Cyber Security Services and It Businesses.
So if You Have the Knowledge of Cyber Security, Networking, and a Background in Information Technology, Then You Can Start a Different Type of Cyber Security Business and Provide Different Types of Security Services, Cell Security Products, and Develop Anti-virus and Firewalls for the Business.
01. Run a Cyber Security Blog
Running a Cyber Security Blog a Profitable Work From Home Online Business Idea Where You Share Your Cyber Security Knowledge on the Internet in the Written Format.
In a Blog Website, There Are Multiple Methods to Make Money and Some of Them Are Placing Ads on the Website, Affiliate Marketing, Cyber Security Course Selling, and Others.
02. Cyber Security Specialist
If You Are a Cyber Security Specialist Then Working as a Part-Time Cyber Security Service Provider is Another Profitable Business Where You Provide Different Networking, Source Code Checking, and Security Monitoring to Different Websites and Small Business.
03. Cyber Security Tutor
Teaching Cyber Security and Networking is Another Profitable Business Idea Which You Can Start From Your Home as Well.
There Are Many People Wants to Learn Cyber Security to Work as Security Developers in Different Multinational Companies and Also Wants to Start They Are Business, So You Can Help Them by Teaching Different Online Protection Services.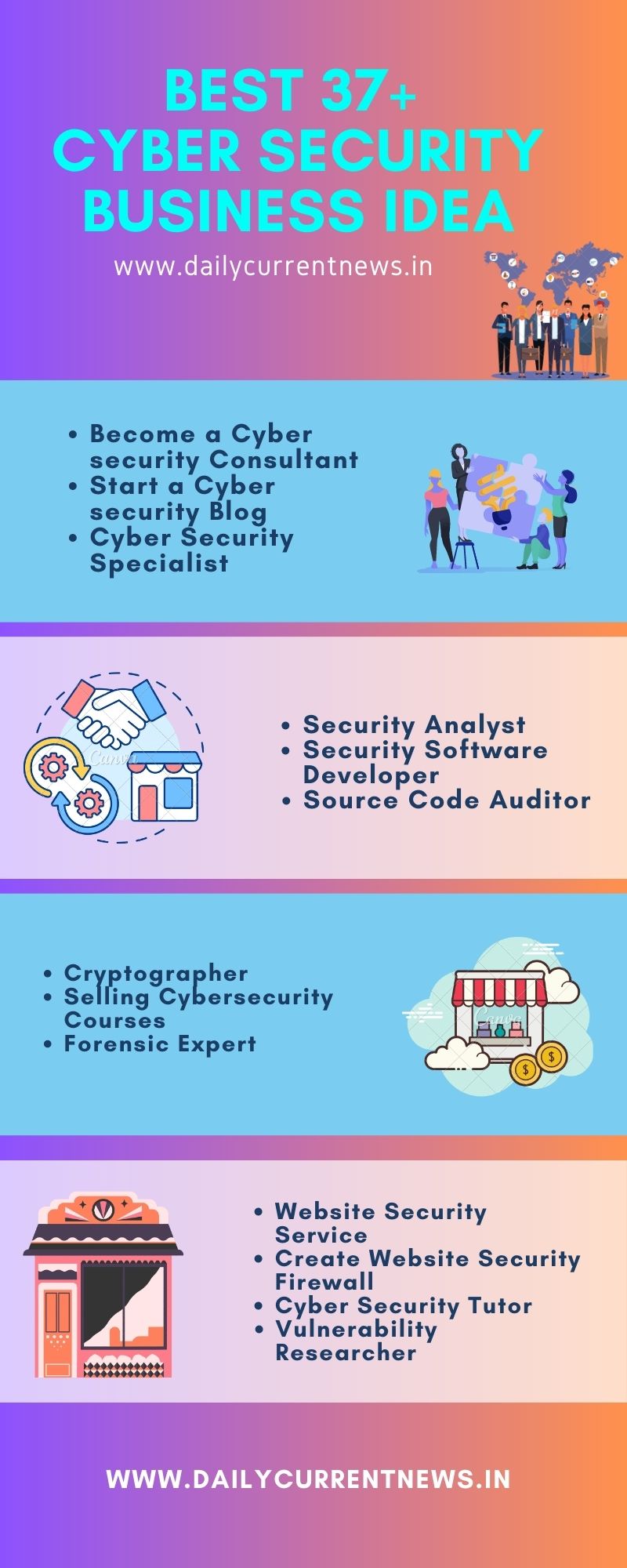 04. Become a Security Analyst
Cyber Security Analyst is a Person Who Keeps Security Measures of the Systems and Online Website of the Business, to Run Smoothly by Protecting It From Different Threats, You Can Also Start It is a Part Time Business by Running an Agency of It.
05. Security Software Developer
By Running a Small Scale Agency You Can Develop Different Types of Cyber Security Software and Online Tools for Different Businesses From Payment Websites to Normal Blog.
In This Business You Can Sell Different Types of Cyber Security Saas Product Both Offline and Online Market
06. Source Code Auditor
Finding the Weakness, Boxes, and Wireless on in the Programming of a Business Website Tools or Apps is the Job of a Source Code Auditor, Where It Provide Regularly Manual Checkups of Different Source Code and Fixing Them to Protect the Business and Run Smoothly Online.
It Needs High Programming Knowledge to Find Bugs From Source Codes and to Fix So There is a Great Demand for This Service With High Paying Clients.
07. Selling Cybersecurity Courses
Selling of Cyber Security Courses is Another One From Home Business Idea Where You Sell the Most Demanded Online Skill on the Internet. There is a Great Demand for Cyber Security Exports in the Growing of Different Businesses on the Internet, and by Selling Different Courses You Can Earn Money From It.
08. Forensic Expert
If You Have Enough Knowledge in Cyber Security and a Background in Computer Science Technology Then You Can Start This Forensic Expert Service Business, Where You Work as a Detective to Find Different Threats, Bugs and Protect the Web Based Company Servers, Networks, and Computers.
09. Become a Cyber Security Consultant
With the Adequate Knowledge in Cyber Security Starting of It, Consultancy Service is Another Demanding Business Where You Can Provide Advice and Online Business Protection Services to Different Small Businesses to Brands.
Best Cybersecurity Business Plan in 2023
10. Website Security Service Provider
Small Scale Website Security Service is Another Service Security Business Idea Which You Can Start From Your Home.
There Are Many Bloggers, Small Businesses, and Online Companies Wants to Protect They Are Website From Different Threads and Malware, So Providing Them Security Services and Finding and Cleaning Malware From Their Websites is a Profitable Business Idea Which is Future Proof.
11. Develop Website Security Firewall
Developing Different Firewalls to Protect Websites, Apps and Database is Another Cyber Security Business Idea That is Future Proof.
So if You Have Enough Knowledge in Developing and Programming Then You Can Create Different Cyber Security Firewalls for Multiple Online Brands to Protect Them From Different Online Threats.
Best Cyber Security Business Ideas for Beginners
Cybersecurity consulting
Managed IT services
Data recovery
Penetration testing
Cryptography
Cybersecurity Consulting
Start a Cyber Security Business
Solutions Architect
Frequently Asked Question and Answer on Cybersecurity Business Ideas (F&Q)
How Do I Start a Cyber Security Business?
The Prior Knowledge in Cyber Security and It Services and Networking Will Help You to Start a Cyber Security Business.
Is Cybersecurity Profitable?
With is the Growing of Online Businesses the Demand for Cyber Security is Very High So It is a Very Profitable Business.
How Do Cyber Security Companies Make Money?
There Are Multiple Methods for a Cyber Security Company that Makes Money and the Form of Them Finding Bugs in the Code and Fixing Them, Providing Security Services, and Selling Different Cyber Security Products.
My Opinion
There Are Many Cyber Security Businesses in the Market and Find in This Post The Best of Them and Ranked According to Their Market Demand, Revenue Potential, and Flexibility of Business.
So With Prior Skills in Cyber Security and Networking, You Can Work on These Cyber Security businesses as a Startup to Make It Profitable and Provide Global Reach.